Most Famous Hotels In Kangra
Kangra is the most famous destination of Himachal Pradesh. It springs between excellent snow offering an amazing perspective of the Himalayan ranges. It is known for its portrait impeccable regular magnificence where voyagers love to escape and delight in some comfort and peacefulness in the arms of nature. Kangra is also famous for restaurants which are very popular for their speciality.
Dee Jay Hotel Restaurant:
A Hotel Resort motivated by organic charm and lifestyle of Himachal Pradesh. A relaxing resort at the feet mountains of Shivalik, nestling along the pleasant snowfall dressed Dhauladhar variety. This amazing identify is an perfect place for finding characteristics at its best. Designed in 1994 Dee Jay has a amazing perspective of the snowfall dressed Dhauladhar Range and the spectacular Maharana Pratap Tank.
Always offering the best of its services Dee Jay has Ten areas, Two out-door dining places, One inside Cafe, Out-door and inside Bar, Two Celebration Hallways and Confrence Hallways.The range of housing is unique and unique to match your need. Step into your own personal haven with a perspective you would want to take home. The areas are well equipped, and are walls to walls carpeted each of which means its quality.Dee Jay Hotel & Cafe provides the greatest pleasures.
Dee Jay Hotel & Restaurant
Dhaliara, Near Heritage Village Pragpur,
Teh. Dehra, Distt Kangra, (H.P.)
Hotel: +91 1970 269100
Mobile: +91 94182 37059
Royal Hotel & Restaurant:
Elegant Resort & Cafe, on the primary street between the actions of the primary forehead and the bus stand, has nice, tiled areas with hot bathrooms, plus a reasonable restaurant.Fully Air conditions rooms are avaiable with good condition.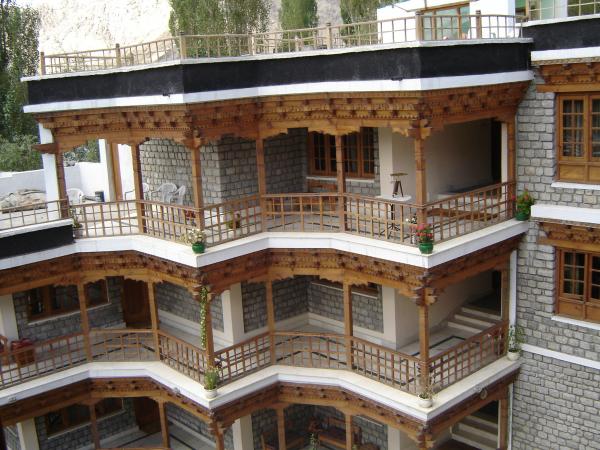 KASHMIR HOUSE :
Dharamsala, Distt. Kangra (HP.)-176215
Tel .(01892) 222977.
ACCOMMODATION : 1 Luxurious package. 9 dual rooms.
FACILITIES AND AMENITIES : Cafe. Drive-in and vehicle parking. Lawn. CTV.
THE CLUB HOUSE :
Mcleodganj, Dharamsala, Distt. Kangra (HP.) -176 219.
Tel: (01892) 220834.
ACCOMMODATION : 4 Luxurious dual rooms. 4 dual rooms. 9 mattresses in dorm.
FACILITIES AND AMENITIES : Cafe. Drive-in and vehicle parking. CTV. Pool Room