Hotels In Kausauli
Many Of the Luxury and decorative hotels available in the Kasauli.Kasauli is small hill station But lots of good and luxury range of hotels there. The hotels provide you superb facility in affordable price. So easily choose your accommodation according to your requirement. Some of the famous hotels are Hotel Kasauli,Kasauli Regency etc. Some hotels write down there.
Hotel Anchal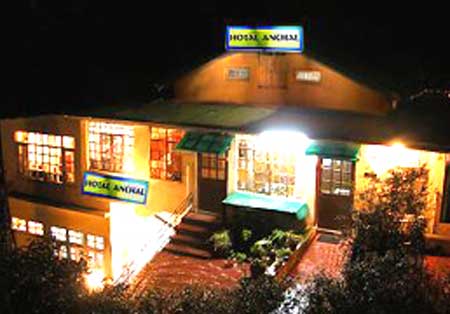 Located near Tehsil Kasauli, Hotel Anchal offers a comfortable and affordable accommodation option to the guests. Surrounded by mist-covered mountains and lush green trees, this hotel is a preferred accommodation option for those wishing to spend a peaceful vacation. The hotel is close to the Mall Road and is easily accessible from different parts of the city. Suited for both short and extended stay, Hotel Anchal offers 12 well-furnished rooms that are provided with essential amenities like telephone and television.
Each room features an en-suite bathroom that features standard toiletries and quality fixtures. A constant supply of running hot and water is provided in all the bathrooms. All the rooms offer a panoramic view of the vast valleys and magnificent hills that add to the pleasure of the guests. The personalised services offered to the guests by the diligent and efficient staff ensure that they have a hassle-free stay at the hotel.
Kasauli Regency
Located at Kimmughat Hills, Kasauli Regency is a boutique hotel situated in close proximity to Dharampur Railway Station. The enchanting Himalayas and Dhauladhars form the perfect backdrop for this hotel, which offers a breathtaking view of tranquil alpine forests. A beautiful holiday retreat, this elegant hotel is best known for comfortable accommodation, modern amenities and traditional Himalayan hospitality. Boasting of wooden flooring and an elegant décor, the accommodation options at Kasauli Regency include Deluxe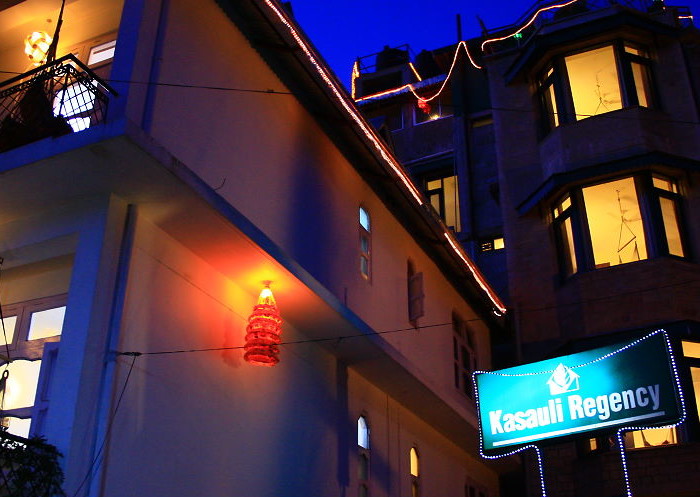 and Super Deluxe rooms as well as Family Suite and Luxury Suite. Each room is well-appointed and has amenities like satellite television, internet connectivity, daily newspaper, tea/coffee maker, sofa chair, double bed, side table and attached bath with toiletries. All rooms are provided with efficient room service. For meals, guests can head to the on-site restaurant, The Hangout, which boasts of a delectable multi-cuisine fare. For leisure, they can choose from a host of recreational activities like table tennis, carrom and cards. They even go for a long stroll in the beautiful garden located on premises and soak up the natural beauty. Other facilities provided by Kasauli Regency include Wi-Fi internet access, laundry service, 24-hour power backup, basic first aid, small library, Jacuzzi and spacious parking lot. Guests can also ask the staff to arrange a live guitar performance and trekking tour (advance booking).
Hotel Kasauli Woods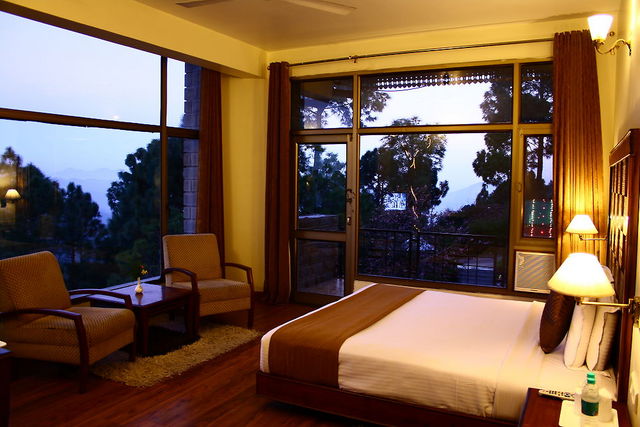 Nestled in Kimmughat Hills, Kasauli Inn is a budget hotel that is located in the vicinity of the local bus stand and railhead. Facing the Himalayas and Dhauladhars, this property provides cosy and affordable accommodation to travellers who seek respite from the hectic city life. Guests can choose between three Standard and four Deluxe rooms that feature basic amenities like LCD television, cable television and attached bathrooms having continuous supply of hot and cold water.
Some of the rooms are facilitated with free Wi-Fi internet connectivity. Facilities like basic first aid, laundry and car parking are also provided to the guests. While staying at the hotel, tourists can head to The Hangout, the in-house rooftop restaurant and bar. Overlooking the enchanting Kasauli Hills, this outlet serves a vast selection of wines and cocktails that is accompanied by soothing music.The games room of Kasauli Inn is the perfect place for guests who want to relax and enjoy indoor games like cards, carrom, table tennis and pool. For those who wish to explore the scenic beauty of the area, the hotel can arrange trekking tours (chargeable) through advance booking. Most attractions of Kasauli are located in proximity of this property and can be reached quite conveniently. Guests staying at this hotel can even embark upon a walk along the path lined with pine trees while going to the Lower Mall, which is situated just a kilometre away.
Parsonage Heritage
Parsonage Heritage, standing close to the Church of England, is a preferred choice of budget travellers. Built in 1850, this heritage property welcomes guests to enjoy a stay amid tall pines, green woods and oak trees. While staying here, guests can enjoy facilities like laundry, doctor-on-call and room service. They can also ask for assistance in planning sightseeing trips to the famed attractions in the region. The hotel has well-decorated rooms that guests can choose from different categories.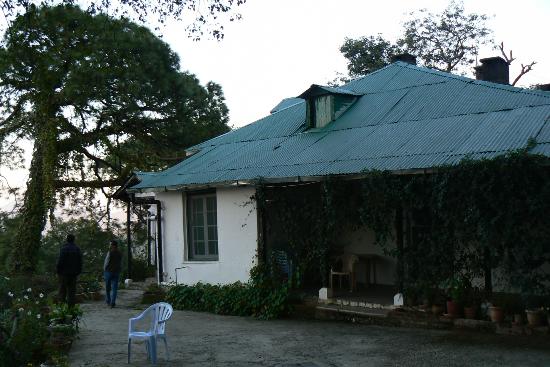 The rooms are spacious and appointed with all the basic amenities required by discerning travellers. These amenities include television, telephone and attached bathroom with round-the-clock supply of hot and cold water. Persona Heritage has a restaurant serving a range of fresh and mouth-watering dishes. With fast service and nice seating arrangement, the restaurants makes dining a pleasurable experience/ Apart from a dining facility, the hotel has a large area for parking cars, bikes, vans and other vehicles.